9 QUESTIONS WITH THE MUSE - IRENE HERMES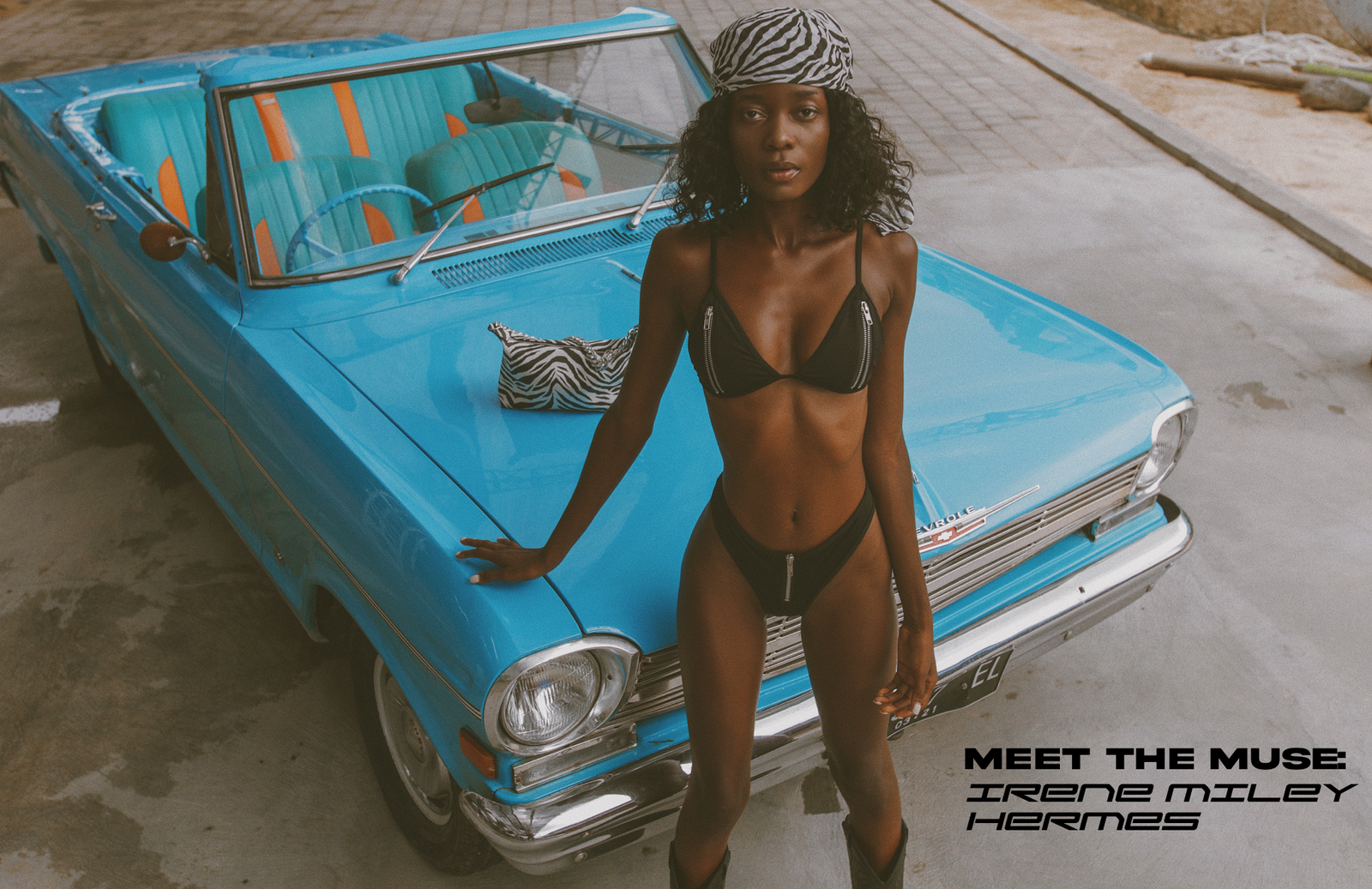 How would you introduce yourself to someone who doesn't know you but would like to know a bit more about you?
My name is Irene. I'm a model currently living in Bali, just a girl who likes to travel and to be happy.
Describe your style in 3 words.
Uhm more like Sassy, Boujee, Streetstyle  and it's always changing.

What is your go to swimwear style?
I'm not so specific on this it depends on my mood but mostly I like to wear my bikinis with big T-shirt or shorts and a baggie open shirt and some slides.
1 2 3 your favorite Kiss 'n' Thrill piece?

Tia Top and Bottom in Color Mix. Actually obsessed with the Color Mix ( all my favorite colors at once).
Who are some women you look up to and why?
Growing up I always admired Naomi Campbell. Looking how far and how great she is has become. It's something I look up to. Overall I would say strong successful women inspire me a lot, its good to see people working hard for their dreams and getting to place that they want to be. Makes me want to do more and more to achieve my own goals ❤️
What inspires you the most?
 To make my clients happy and people I work for satisfied. Clients are very important to me and to be able to achieve what they expected and even more is a big inspiration for me.
What is your favorite thing about yourself?
My personality...without it I wouldn't be who i am today...sometimes i give a fuck and sometimes i just dont :)
What advice would you give to your younger self ?
Don't be shy, it's okay and it's okay to be the skinniest kid on the block 😂! 
What is the weirdest or funniest thing someone ever said to you?
''Do you even eat?''  It's weird but I take it as a joke, cause I know I eat and most of the time more than my friends.
---