9 QUESTIONS WITH THE MUSE - MOA BERGH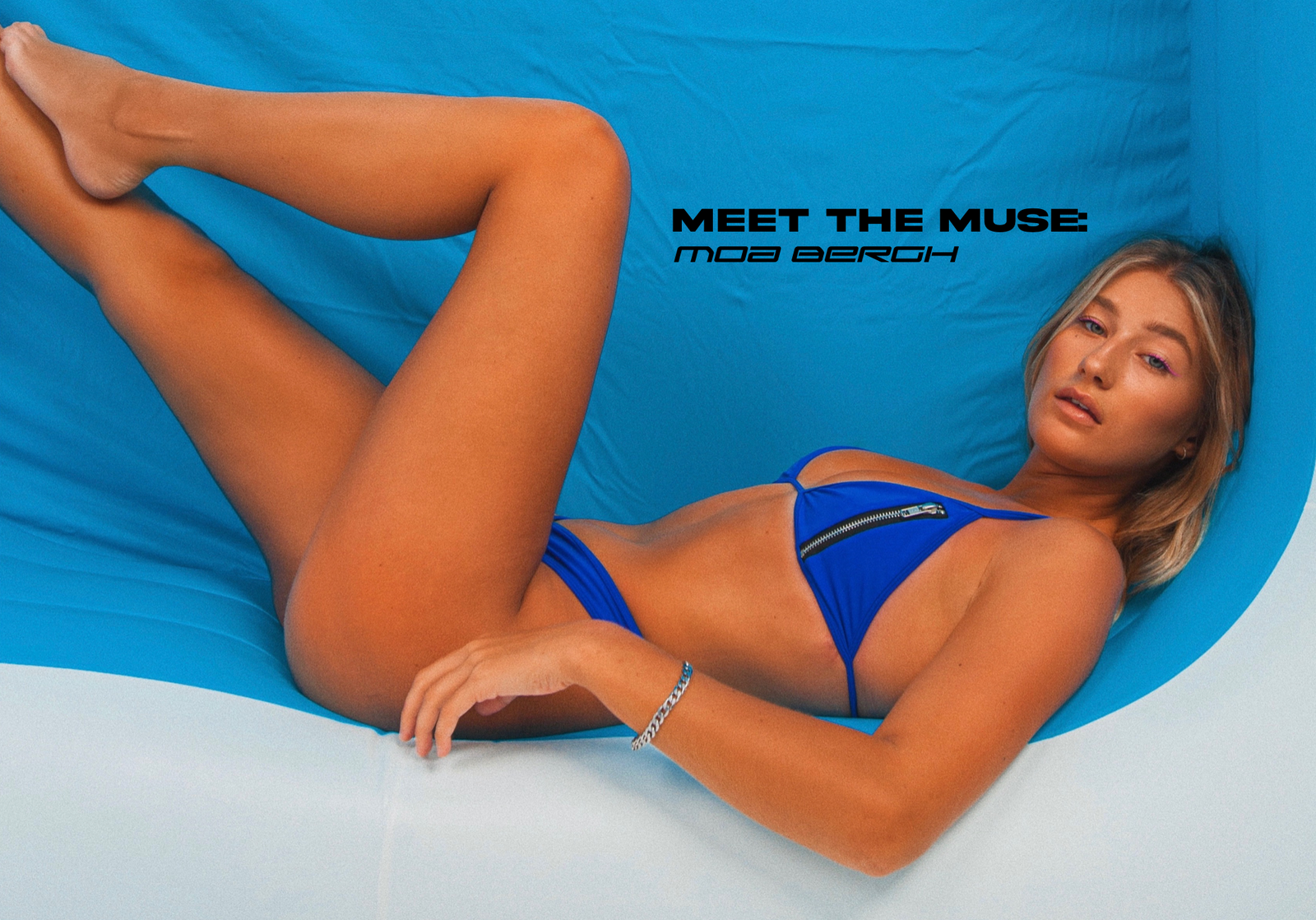 How would you introduce yourself to someone who doesn't know you but would like to know a bit more about you?
Hi I'm Moa from Stockholm, Sweden, but live on a island called Bali in South Asia. I would introduce myself as a tutti frutti grannie. I love baking, crocheting and the most awful dresses. Most of the time I enjoy drinking aperol spritz and skipping water :/

Describe your style in 3 words.
Fruity, girly, boyish all mixed into one, that is very me.
1- 2 - 3 your favorite Kiss 'n' Thrill piece?

My all time favorite it's the "Call me baby" onepiece. The best fit and goes to any occasion.
What is your go to swimwear style?

Definitely swimsuit.
Who are some women you look up to and why?

Hmm to many, but especially all my friends. They are doing a great job👍🏼

What inspires you the most?

Traveling and old ladies🍀🌸💐🍃💕

What is your favorite thing about yourself?

My ears, I really like them. I mean not in a weird fetish way, they are just nice hehe.
What advice would you give to your younger self ?

Don't skip school, nothing is solved with violence and don't eat bad food.

What is the weirdest or funniest thing someone ever said to you?

Weirdest: I want my steak well done.
---
1 comment
---
---