How to take the best care of your swimwear?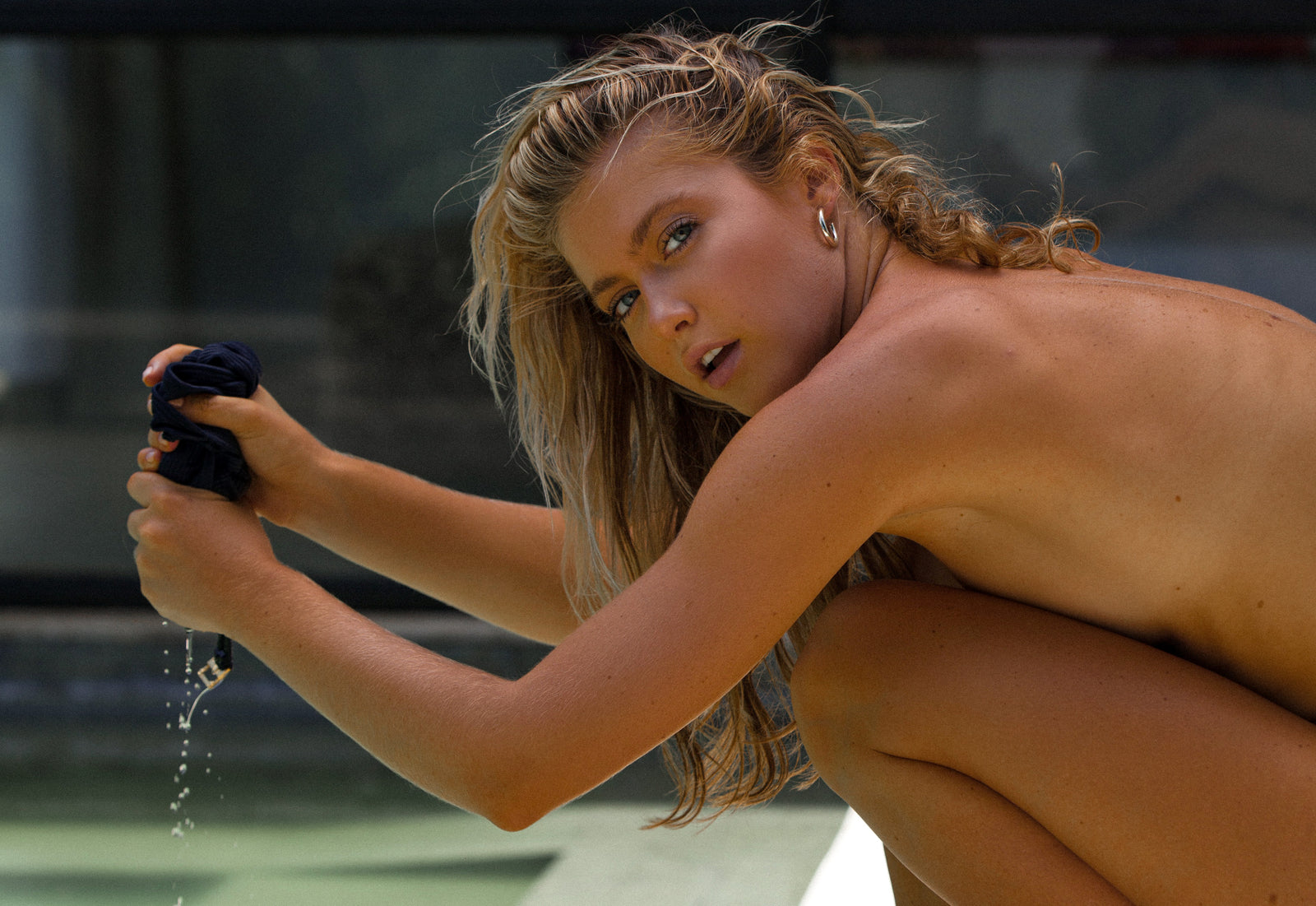 European summer is sneaking up on us so let's talk about how to take care of your favorite swimwear for it to last more than just one season.
Over time sun, water ( especially salty and pool water), sunscreens and oils can take a toll on your swimwear. We want to be sure you are taking the right care of your beach attire so you could make more memories in them.
Here are our tips & tricks how your swimwear will have even longer life.

First of all always wash your swimwear after each time wearing it, even if you did not go to the water it is still important to wash it through. There might be sunscreen on it or your perfume - all these will stay in the fabric and over time when not properly washed out result in discolouring your swimwear, leaving stains that will not wash out.

So which would be the proper way to wash your swimwear? Most importantly do not throw your swimwear in to the washing machine! Why? Well because washing machines are rough and with swimwear fabrics you want to be gentle. The best way to wash your swimwear is hand wash. Simply fill up a sink with cold water, use a very mild soap and not too much of it, gently rub it between your hands and rinse, then lightly squeeze the water out of your swimwear using a towel and lay it flat on a towel to dry. As shown on the picture.

How you dry your swimwear is as important as how you wash it. Avoid rough surfaces like metal or wood. Do not leave or hang your swimwear to dry on those surfaces it can result in yellow brownish stains on the fabric that will be impossible to get out. Avoid sunshine, do not leave your bikini to dry under the sun it may cause fading. Also do not throw your swimwear into dryer, a lot of heat can loosen up the material and you wouldn't want your swimwear to get saggy.
Another mistake that you do not want to be doing is ironing or bleaching your swimsuit...Well ironing is a no go because of the heat, as it is really not good for swimwear fabric and bleach well this will simply destroy the colour and will damage your bikini. And most certainly your swimwear won't look the same after. So definitely avoid doing this.
Our swimwear is made of high quality fabrics and is very durable and will last you long, so we think it it is only natural to take good care of them and they will last you a long time. :)

---